MOXIE: Community College of Denver Student Exhibition
GRAFFITI GALLERY
JUNE 11 - JULY 23, 2016
CU Denver BFA Thesis Exhibition
Ethnographic Terminalia Presents: Aeolian Politics
November 17-22, 2015
Opening Reception: Friday 20 November 4-6pm
Ethnographic Terminalia is an on-going critical art initiative that places modes of exhibiting anthropology (the study of human beings) in conversation with contemporary art practices. From November 17-22, 2015 our curatorial collective presents its eighth international exhibition, Aeolian Politics — Denver, 2015. Held in tandem with the annual meeting of the American Anthropological Association (AAA), this immersive show features a sensory installation based on ethnographic fieldwork that explores the power and politics of wind and place. In the midst of a boom of writing and thinking about ecological crises brought on by human caused climate catastrophes, the Ethnographic Terminalia collective has enthusiastically collaborated with anthropologists Cymene Howe and Dominic Boyer from Rice University to translate their ethnographic work from Mexico's Isthmus of Tehuantepec into a sensory art exhibition, Aeolian Politics. Through this collaboration we have created an immersive exhibition for the Emmanuel Gallery on the Auraria Campus in Denver, CO that will be installed from 17-22 November 2015.
The concept of this show is derived from the idea that we all share a primary perceptual relationship as living beings in the weather-world. We are always in the wind and air and it is always in us, filling our lungs and passing through our lips. The wind and air as a massive aerial force is also harvested and commodified according to feats of industrial engineering and resource management. This exhibition is in part about connecting the familiar and shared experiences of wind to its relationship with commerce, region, and nation. By drawing contemporary art and anthropology together in conversation, we welcome visitors to explore a windhouse built within the walls of the Emmanuel Gallery to watch curated ethnographic footage and listen to the spoken words of Indigenous Zapotec poet, Victor Terán from Oaxaca, México. This exhibition is designed to create a space for visitors to reflect on their own experience within the weather world through the contexts of art and anthropology.
Ethnographic Terminalia is an initiative that playfully asks what lies beyond and what lies within disciplinary territories. The terminus is the end, the boundary and the border; it is also a beginning, its own place, a site of experience and encounter. The collective has curated exhibitions of international artists and researchers working at the intersection of art and anthropology in Vancouver, Washington D.C, Chicago, New York, San Francisco, Montreal, New Orleans and Philadelphia. Ethnographic Terminalia Presents: Aeolian Politics — Denver, 2015 is organized with generous support from the American Anthropological Association, the Society for Visual Anthropology, Rice University, and the University of Texas at Austin.
Free Public Events:
Community Conversations: Forces of Power in the Anthropocene
Friday 20 November 2015, 1pm:
Come join in conversation with the curators and the ethnographers about how ethnography and contemporary art come together to create sensory experiences in our everyday lives. Confirmed Participants: Ethnographic Terminalia Collective, Dominic Boyer, Cymene Howe, and others TBA
Open Workshop: Poetry and Power in Place
Saturday 21 November 2015, 2pm:
Come join in an interactive poetry workshop with poets and anthropologists to reflect on the work Víctor Terán who will join via virtual participation from the Zapotec Isthmus of Oaxaca, México. This is an opportunity to explore the installation and consider how sensory experiences with the wind translate in our own lived experiences in the world. This workshop will feature both Spanish and English translation services.
Love Is Love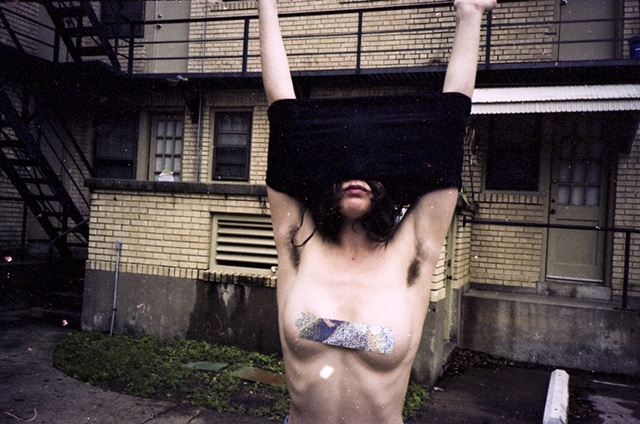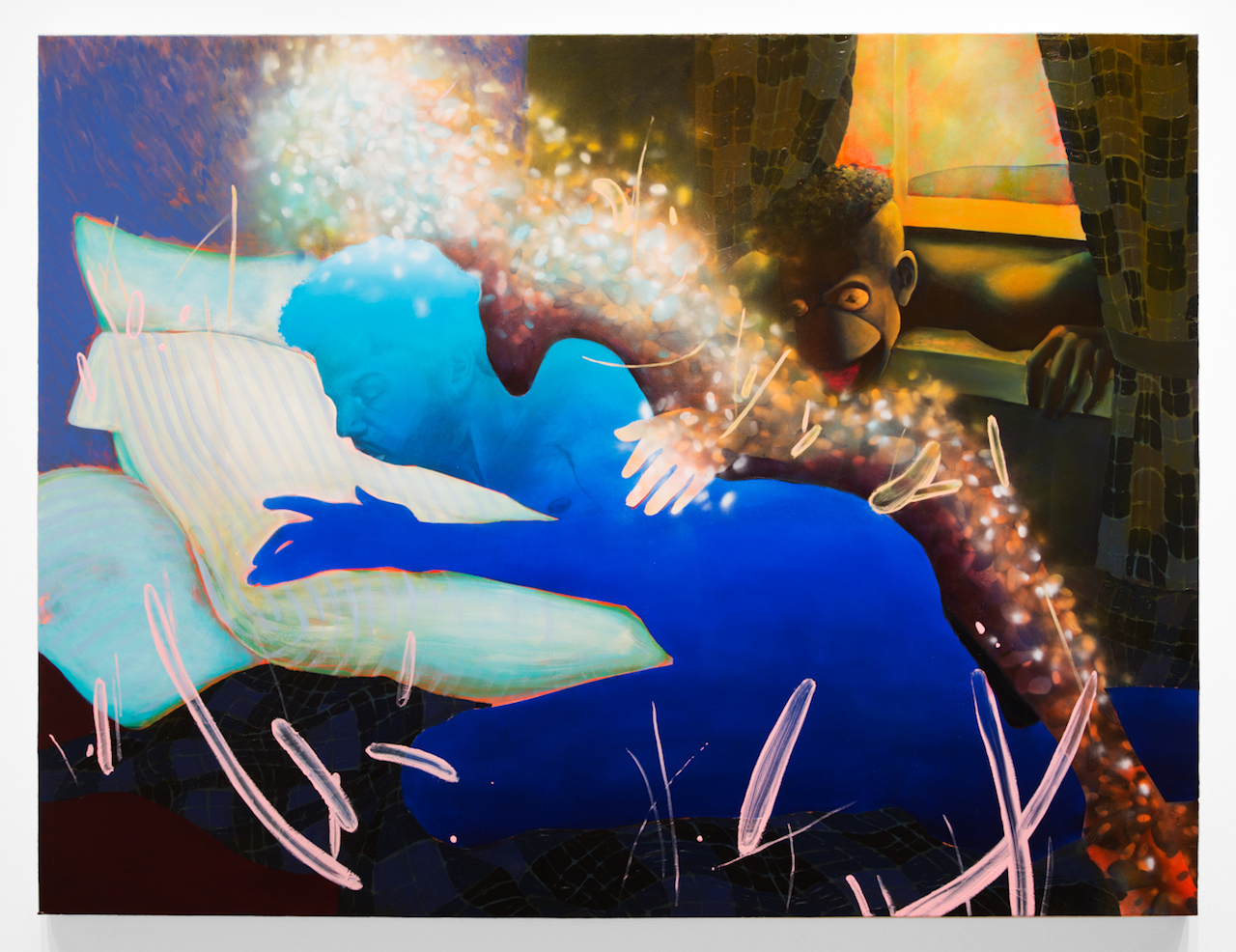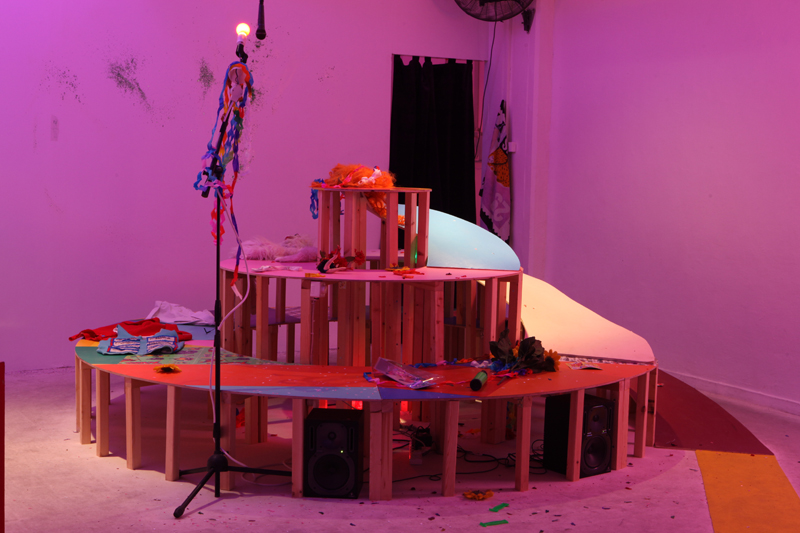 celebrating love between all genders and sexualities
On view: October 6 - November 7, 2015
Opening Reception: October 8th, 4-7 p.m.
The Love Party: October 23rd, 7-10 p.m.
Participating Artists:
Taylor Balkissoon, Michael Brohman, Esther Hernandez, Oree Holban, Jeff Page, Bruce Price, Dylan Scholinski, Devan Shimoyama, Sarah Wallace Scott, Joel Swanson, Rebecca Vaughan and Xi Zhang.
EVENTS
The Love Party, October 23rd, 7-10 p.m.
Featuring performances by three artists, see description below:
Denver artist, Esther Hernandez's Blind Date will delight and interact with visitors with four blindfolded, costumed individuals circulating the gallery in search of their other… will they find a coupling?
Hernandez describes her work as such: Learning comes from playing and playing keeps us in touch with the beauty and mystery of life. Synchronistic, vivvid and bizarre moments, dreams, myth, ritual, surrealism, Kaprow's happenings and the idea of social sculpture are all inspirations that are evident in her creations. You will find Hernandez working with people in public spaces, orchestrating or making a living collage of people, events and actions. She studied at University of Colorado at Denver and has performed around the local music scene with her solo flute and drum project, Astral Glamour. To quote Rudolf Steiner, "We are fully human only while playing, and we play only when we are human in the truest sense of the word."
The remainder of the evening will help visitors get in the mood of love with a performance by Sur Ellz. A rising star in the Denver Hip Hop and R & B scene, Sur Ellz is a 23-year-old singer, songwriter and producer hailing. With a futuristic neo-soul appeal, he looks up to the ingenious minds of Pharrell, Timbaland, J Dilla, Maxwell, Prince, & Stevie Nicks. Telling relatable stories about modern struggle and human interaction through the different dimensions of audio soundscaping, Sur Ellz expresses raw emotion through the various realms of music and art.
For your listening pleasure please visit:
Photography from The Love Party by Amanda Adkisson
__________________________________________________________________________________________________________________________